Live Feed
Dances are right around the corner. Don't forget to save the date!! Have a great weekend Bulldogs.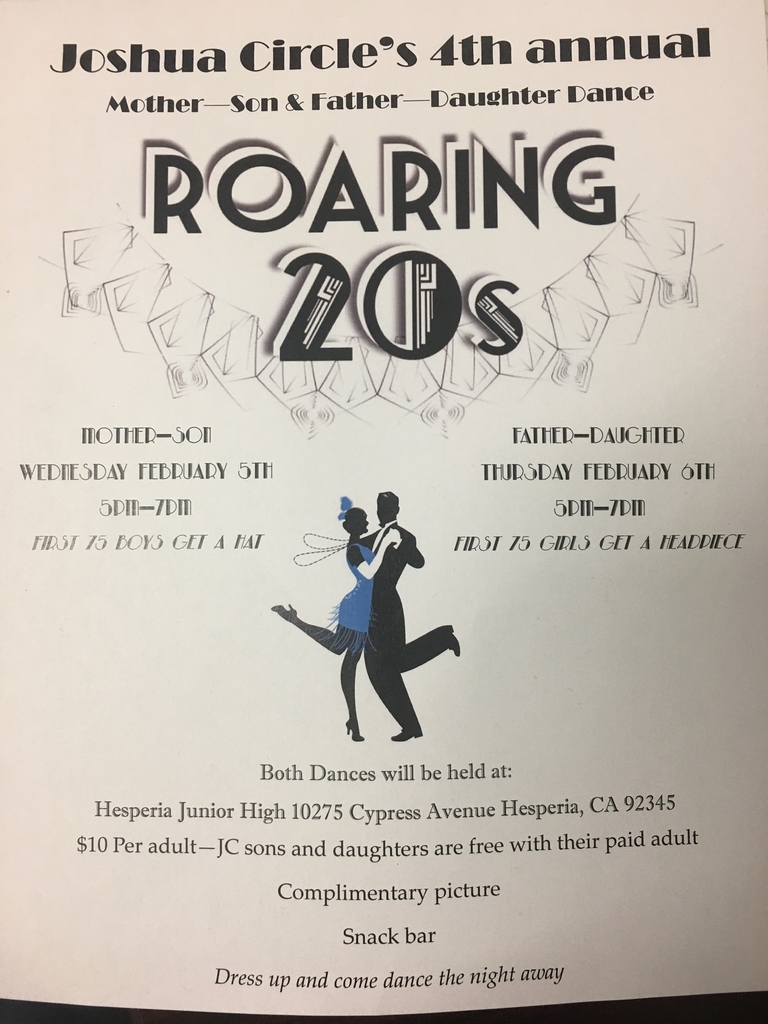 Joshua Circle Elementary
4 days ago
JC Students! Tomorrow, Friday the 23rd, is spirit day! Don't forget to wear your JC colors and show your Bulldog pride!
Joshua Circle Elementary
5 days ago
Good evening JC families
Upcoming events...
Tomorrow 1/22- dine out fundraiser at pieology on Main Street. From 11am-9:30pm. Flyers can be shown on your phone. Found on Facebook.
Friday 1/24-100th day of school!! Come dressed like you're 100 years old!
Dances- 2/5 & 2/6. Theme: Roaring 20s.
Joshua Circle Elementary
7 days ago
Save the date!!!
Dances
Mother-son: February 5th
Father-daughter: February 6th
Both at Hesperia Junior High
Theme- The Roaring 20's
Innovation night: February 19th 5pm-6pm
More information on both to follow.
Joshua Circle Elementary
15 days ago
Hope everyone had an amazing weekend! Friendship grams go on sale tomorrow for $1 at the front of the school.
Joshua Circle Elementary
15 days ago
View All Posts »
Title 1Academic Achievement award
VEXRobotics
LegoRobotics
PBISSilver School