Live Feed
SANTA IS COMING!!!!!
Tomorrow the man in red will be here to take pictures with the students - $1/Picture.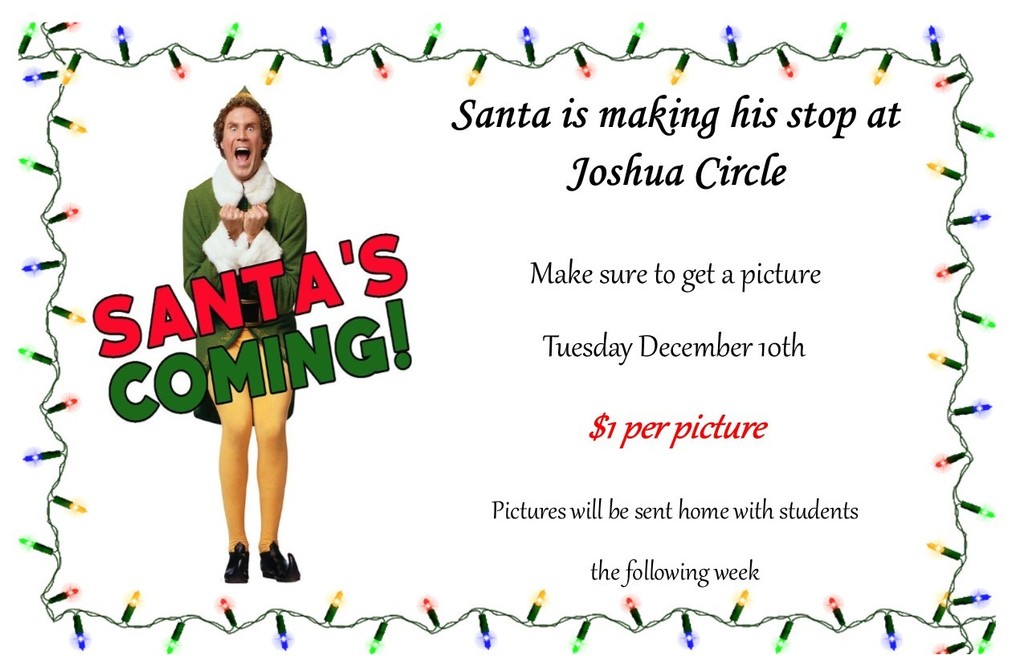 Joshua Circle Elementary
about 15 hours ago
Good morning Bulldogs! Santa shop opens today!!! Grams are also on sale this week $1 each!!
Joshua Circle Elementary
about 22 hours ago
Good Afternoon Bulldogs. Mark your calendars for these upcoming December events...
12/9-13: Friendship grams for sale
12/9-12/18: Santa Shop will be open!
12/10: Santa is coming to town! Santa Pics for $1/each
12/12: Winter Wonderland from 5-7 - Singing by all grade levels!
12/18: Dine out give back fundraiser - Chipotle!
Hope you are able to join us for one or for all events!
Joshua Circle Elementary
7 days ago
Attention HUSD students & parents. The HUSD Calendar Committee voted unanimously to survey stakeholders (you) about the possibility of implementing a Fall Break into the student calendar starting next year. Please visit the link and give your feedback about the possibility of having a Fall Break starting next school year.
https://docs.google.com/forms/d/e/1FAIpQLScWO7vr-HCESEsvZANacyHRb4zbrVfVUx3LbgnGIN9d_fWnHA/viewform
Please do so by 3:30 pm Fri 12/6/19
Joshua Circle Elementary
8 days ago
View All Posts »
Title 1Academic Achievement award
VEXRobotics
LegoRobotics
PBISSilver School