Live Feed
Hi bulldogs! Please stay informed about the student lunches being handed out at the different sites. Not all sites are pick up sites. Remember you will need to provide your students lunch number. This is only for enrolled HUSD students. Thank you.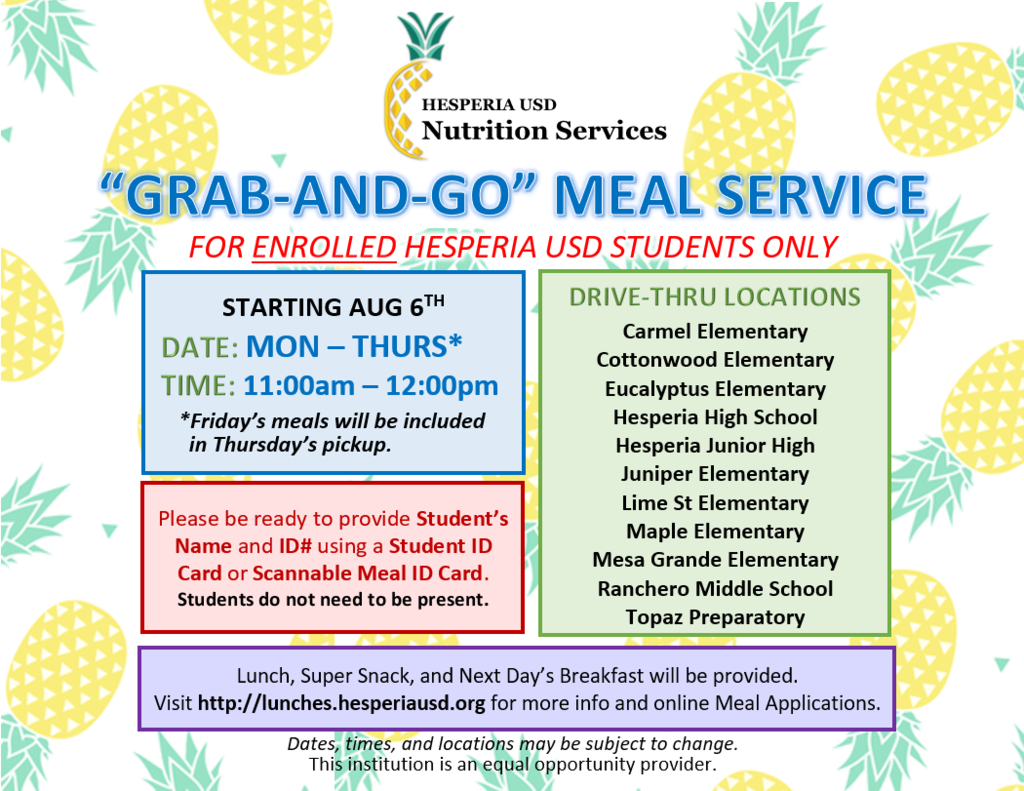 Joshua Circle Elementary
4 days ago
Hey Bulldog Families, check out this amazing event on July 30th!
Joshua Circle Elementary
19 days ago
Joshua Circle office will be closed for the summer starting June 16, 2020. The office will reopen for phone calls on July 20, 2020 at 9:00. Sorry for the inconvenience and thank you for understanding. Please continue to check our website and follow us on facebook for school updates.
Joshua Circle Elementary
about 1 month ago
Free Summer Meals
All Children Ages 1-18
June 1-25, 2020
Monday - Thursday 11:00-12:00
Sultana High
Hesperia High
Cedar Middle
Joshua Circle Elementary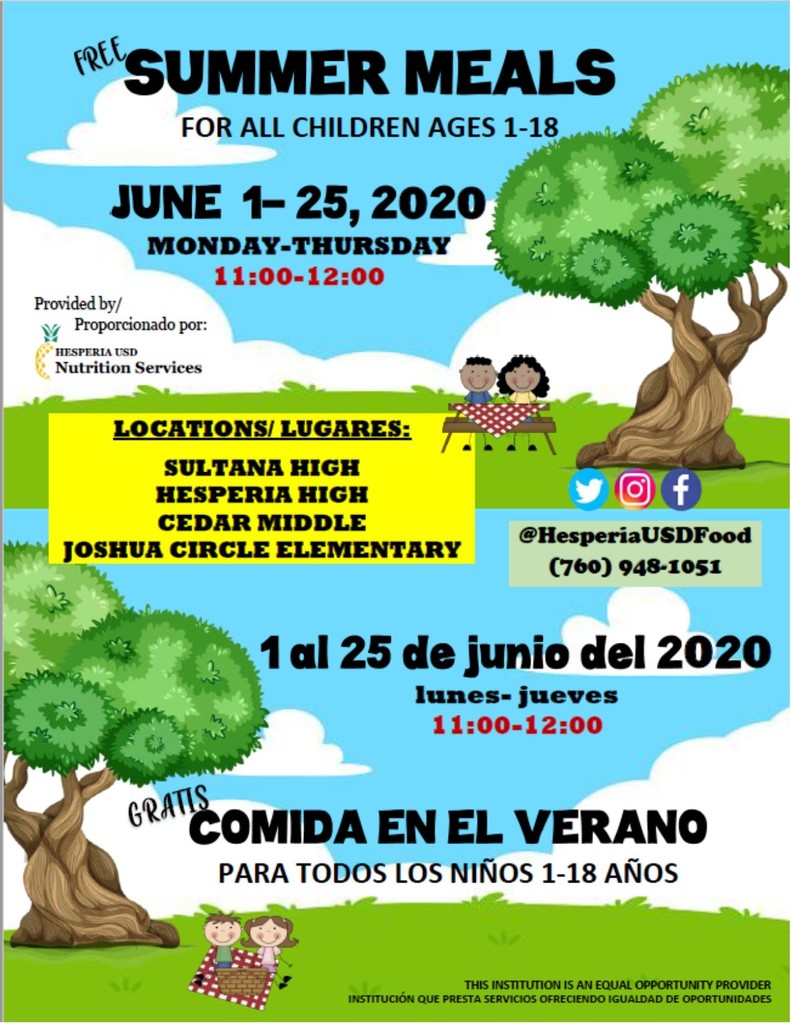 Joshua Circle Elementary
3 months ago
On Thursday, May 28th/9:00-11:00 we will be having our library book turn in. Library book that are checked out from our school library, need to be placed in the provided containers located in the front of the school. If you have a book in your class, your teacher will turn in.
Joshua Circle Elementary
3 months ago
View All Posts »
Title 1Academic Achievement award
VEXRobotics
LegoRobotics
PBISSilver School